Many grown-ups still write like they did in 5th grade, using dull essay-style writing. But if your business isn't about school books, that boring stuff won't do. People hate it. Google hates it. Luckily, transforming those boring sentences into money-making copy isn't that hard when you follow a few simple steps. Learn how to copy a website and create engaging, profitable content that captures attention and drives success.
Create an Eye-Catching and SEO-Friendly Local Headline That Brings More Traffic to Your Site
Own a business that serves people in one place? Mention that place in your website. Also, pick a word for each page, like 'mental health counseling,' and put it in your title. Keep it simple!
Here's an example: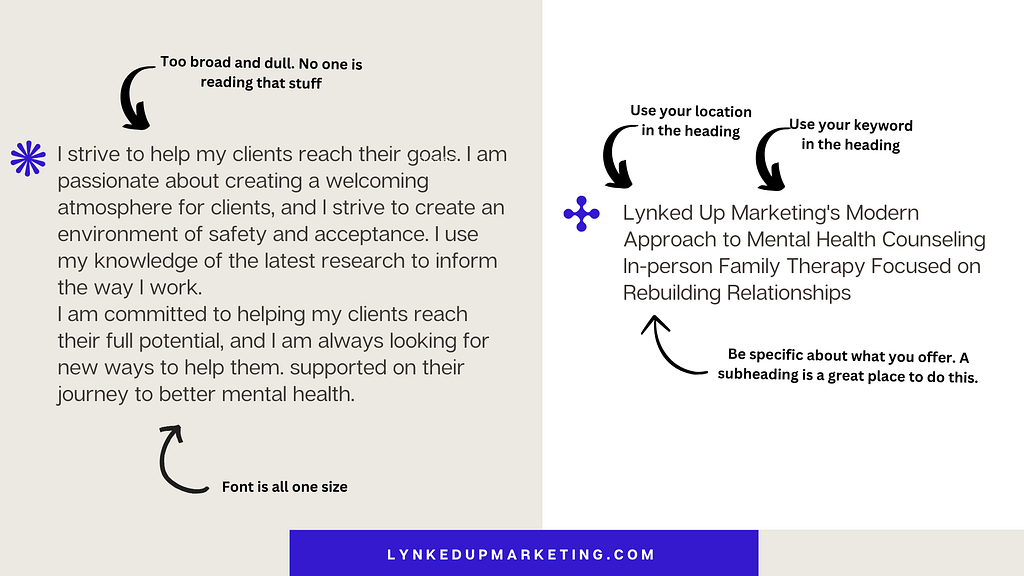 Write Original Thoughts That Come From Your Experience or Imagination To Engage Actual Humans
Write about one thing, not many. Make it interesting. If you've been in business a long time, explain like you do with customers. If you're new, think about how you want customers to feel. Keep it brief.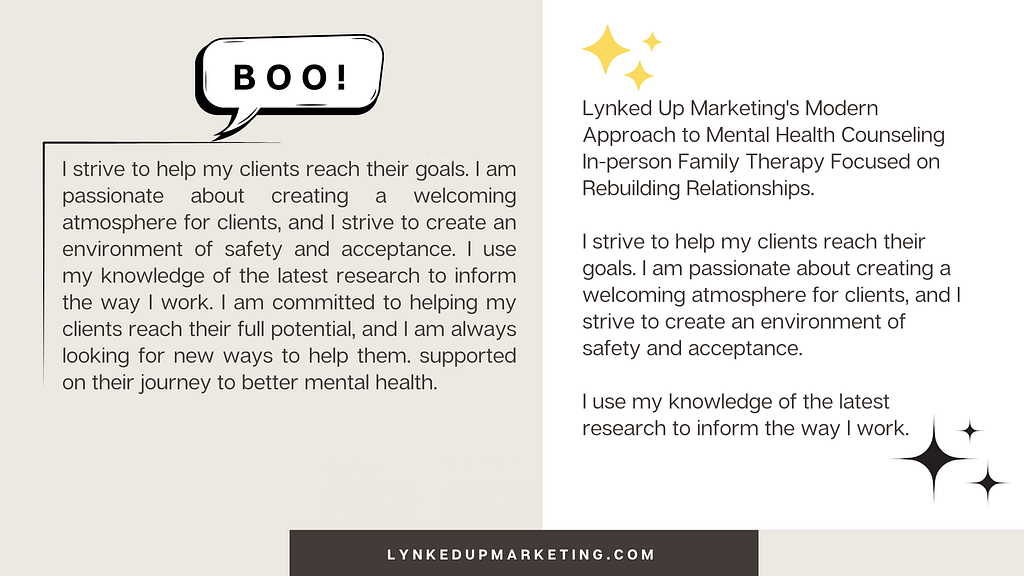 Use Icons, Checklists and Bullet Points Instead Of Long Paragraphs To Break Up the Information.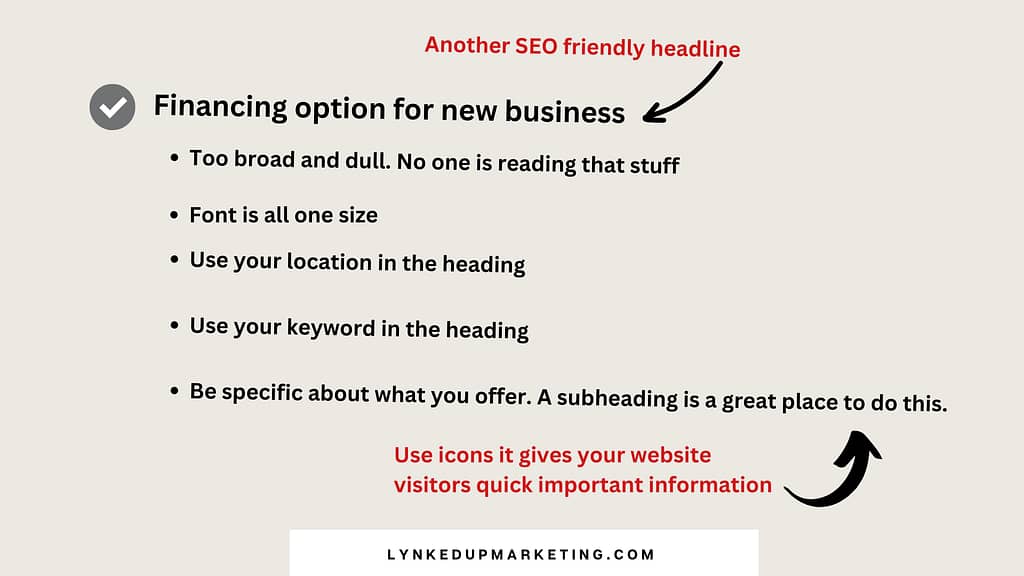 The Formula For Money Making Copy
Website copy is the key to enticing new customers to contact you. Writing headlines that contain your location and keywords + using your experience/imagination to paint a picture + icons/short lists/bullets = Money Making Copy.
You can do it! But if you'd rather not, let us help.
Email us directly at info@lynkedupmarketing.com
Recent Posts